REGISTRATION INFORMATION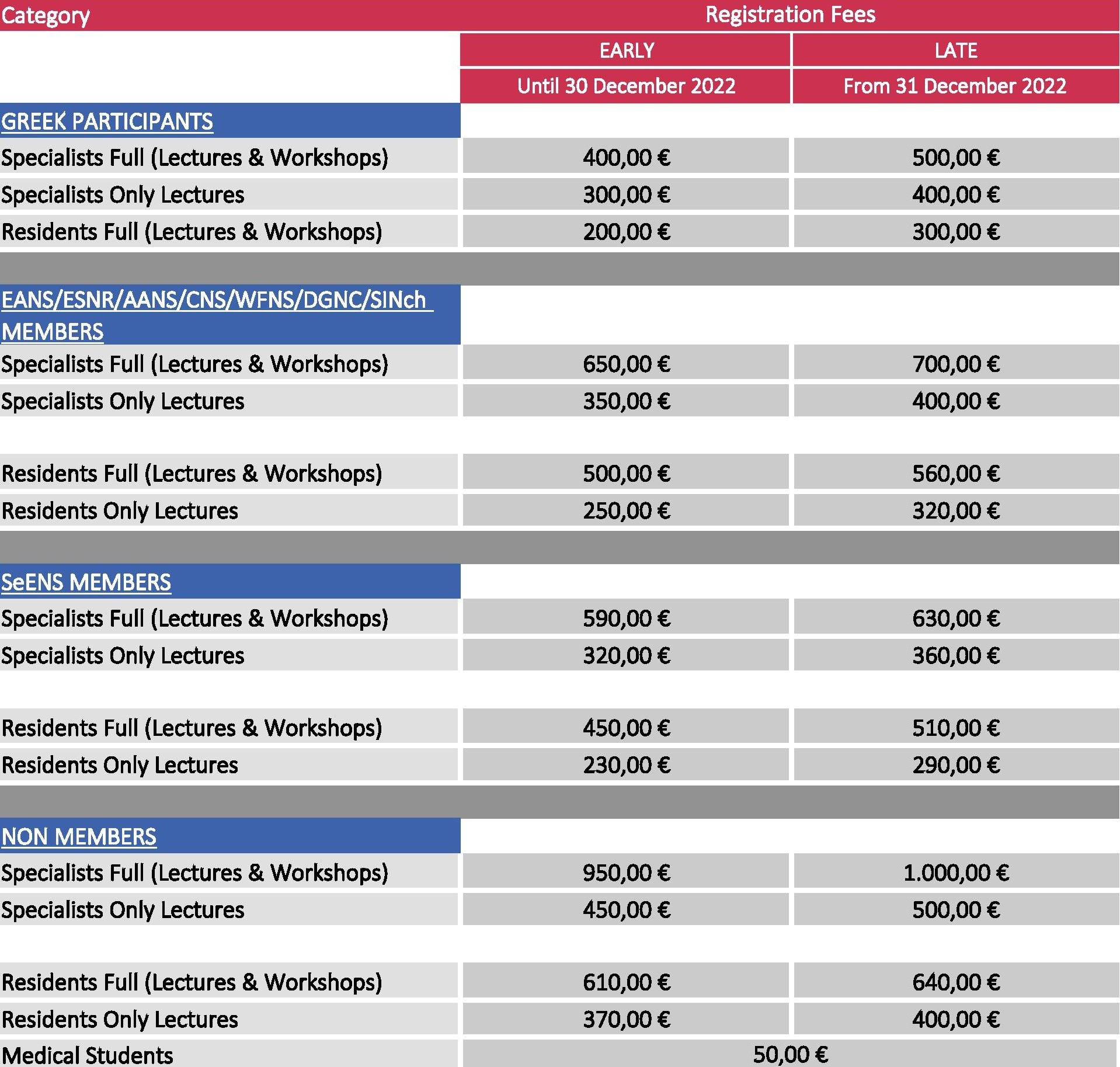 Click here to register online
24% VAT is not included in the above costs and is added upon payment and invoicing
* Residents are requested to provide a letter completed and signed by the head of their department, or hospital, in an official letterhead, confirming their status as residents
** Only up-to-date members are eligible to register in this category. Participants must present their membership number to the secretariat who will contact the associations for confirmation.
Above registration fees include: · Access to the scientific sessions · Access to the exhibition area · Meeting Material, including final program
Registration fee for students does not include participation in the coffee breaks and lunches based on program schedule.
Cancellation policy
Cancellations must be sent to the secretariat Conco Meetings and Events by e-mail, at [email protected]
Cancellation terms:
For cancellations submitted until 28 November 2022, no cancellation fees will be charged
For cancellations submitted from 29 November until 30 December 2022, 30% of the total cost will be withheld as cancellation fees
For cancellations submitted from 31 December 2022 until 27 January 2023, 50% of the total cost will be withheld as cancellation fees
No refunds are possible after 28 January 2023
Name changes
Name changes must be sent by e-mail to the secretariat Conco Meetings and Events, at: [email protected]
For name changes submitted until 30 December 2022, no extra charge will apply
For name changes submitted from 31 December 2022 until 31 March 2023, 30 € of the total individual participation amount will be withheld
No name changes are possible after 1 April 2023
For group registrations please contact
Course Secretariat
CONCO Meetings and Events
Mrs Despina Nikolopoulou
+30 210 6109991